The
Newsletter
"PRAYER OF FORGIVENESS"
I Bless This Day And Give Thanks For My Life...
I Forgive Completely All People Who Have Hurt Me (Repeat 3xs)...
I Ask All People I have Hurt To Please Forgive Me (Repeat 3xs) ...
I Apologize To Myself For My Wrongs To Myself And My Wrongs To Others... (Repeat 3xs)
I Apologize For All My Hurts Or Wrongs To All Life Forms (Repeat 3xs)...
With This Release, Freedom, Peace, Power And New Life, I Bless All Creation In The Entire Universe And I Fill The Entire Universe With My Love...
I Love Bless The Earth, All Life And All Humanity...
I Love Bless And Respect The Visible And The Invisible...
I Rejoice And Give Thanks For My New Life, Health, Peace Prosperity, And Freedom And Give Complete Blessings And Love To All Life Always...
Ah-Om... Selah... Allelujah!...
Anchor, Lock And Seal, Anchor Lock And Seal..Anchor Lock And Seal...
MAGNIFICENT VIMEO ARTAINMENT VIDEOS
ARTAINMENT: FREEDOM STEVE MCDONALD
Artainment: Freedom is What We Need, & Love Is The Solution."
ARTAINMENT: RISING IN LOVE ***
Astarius Powerful DNA Ascension Video *


* 10000 Sing Beethoven's Ode To Joy ***
ARTAINMENT: YANNI AT THE TAJ MAHAL
ARTAINMENT: Allelujah
ARTAINMENT: THE VIOLET FLAME ASCENDED EARTH
PINK EGG MEDITATION
ARTAINMENT :THE EAGLE AND CONDOR
PARAQUAYAN HARP MUSIC
BRYAN DE FLORES
PROFOUNDLY BEAUTIFUL SILK TAPESTRIES
ARTAINMENT: LOVE
RUMI POETRY AND ART
THE SOUND OF GRATITUDE
GLOBAL PEACE IS HAPPENING NOW!
ARTAINMENT: OM AT LAST
PEACE*
EARTH ASCENDING
You & Me Moody Blues
ARTAINMENT: Crystal Fountain of Light
ARTAINMENT: BRING FORTH YOUR HIGHEST VISION *
WONDERFUL LAND
Appalachian Spring
ARTAINMENT" BEAUTY
Cymatics, Sound & Consciousness
VIMEO: MAGICAL MOVING MANDALAS
ARTAINMENT THE ALL IS IN THE ALL
Lakota - The Star People * An Inspiring Message For All Of Humanity
ARTAINMENT: GLOBAL HEART MEDITATION


ARTAINMENT : A COSMIC CHRISTMAS CELEBRATION

ARTAINMENT: Epiphany
KRYSTAL MAGIC ORCHESTRA MUSIC DNA ACTIVATIONS ANGELIC GUIDES YOU TUBES

Stunning Photographs That Will Leave You in Awe (66 pics)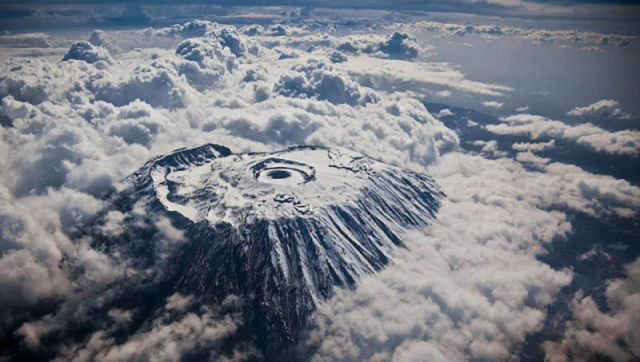 The Waterfall Island at Iguazu Falls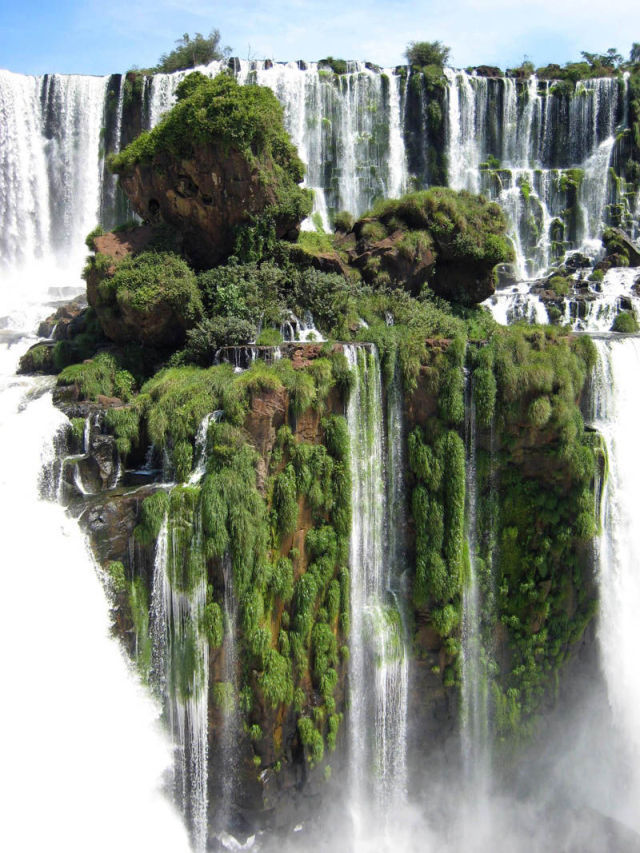 ·
SUPERB MESSAGE: MEREDITH MURPHY: RETURING TO WHOLENESS
AA MICHAEL 12 STRANDED DNA ACTIVATION Galactic Federation of Light

ARCHANGEL MICHAEL - END OF 3D MATRIX TIME PROGRAM 1222015 GALACTIC FEDERATION

22 SIGNS THAT YOU ARE EMBODYING YOUR HIGHER SELF
The Great Pleiadian Message Terrific!!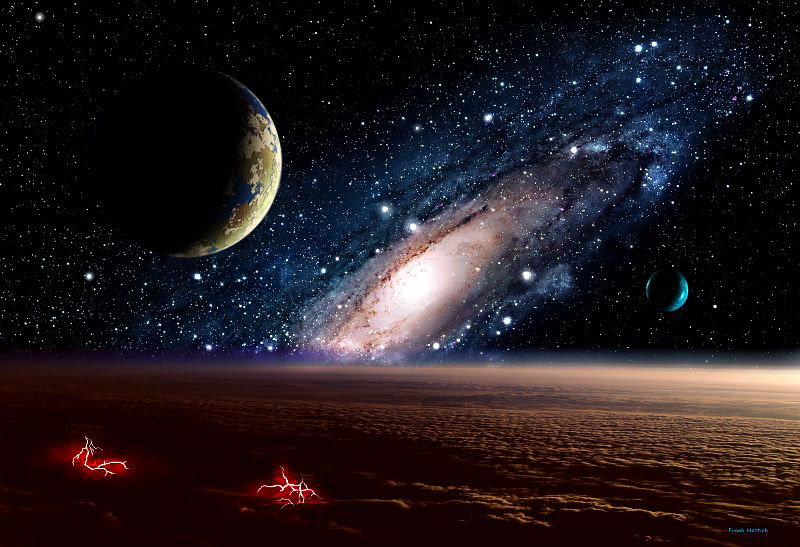 Explosion of Light Within by the Andromedans

The Many Benefits of Expressing and Receiving Gratitude

2012 Divine Activations and Affirmations***

ASTARIUS AFFIRMATIONS/PropheticPrayer
"Star Dust"
by Jean-Luc Bozzoli
© Jean-Luc Bozzoli
"The whales have postulated the incredible idea that Whales can and do influence the minds of receptive people. Whales are only mirrors of the great Mind that human cultures recognize as God. They are not divine beings, in the supernormal sense, but are mystics who intervene between the unformed cosmic unconscious and the human conscious mind. Whales are not interested in human adoration, but are living symbols of love which they see as a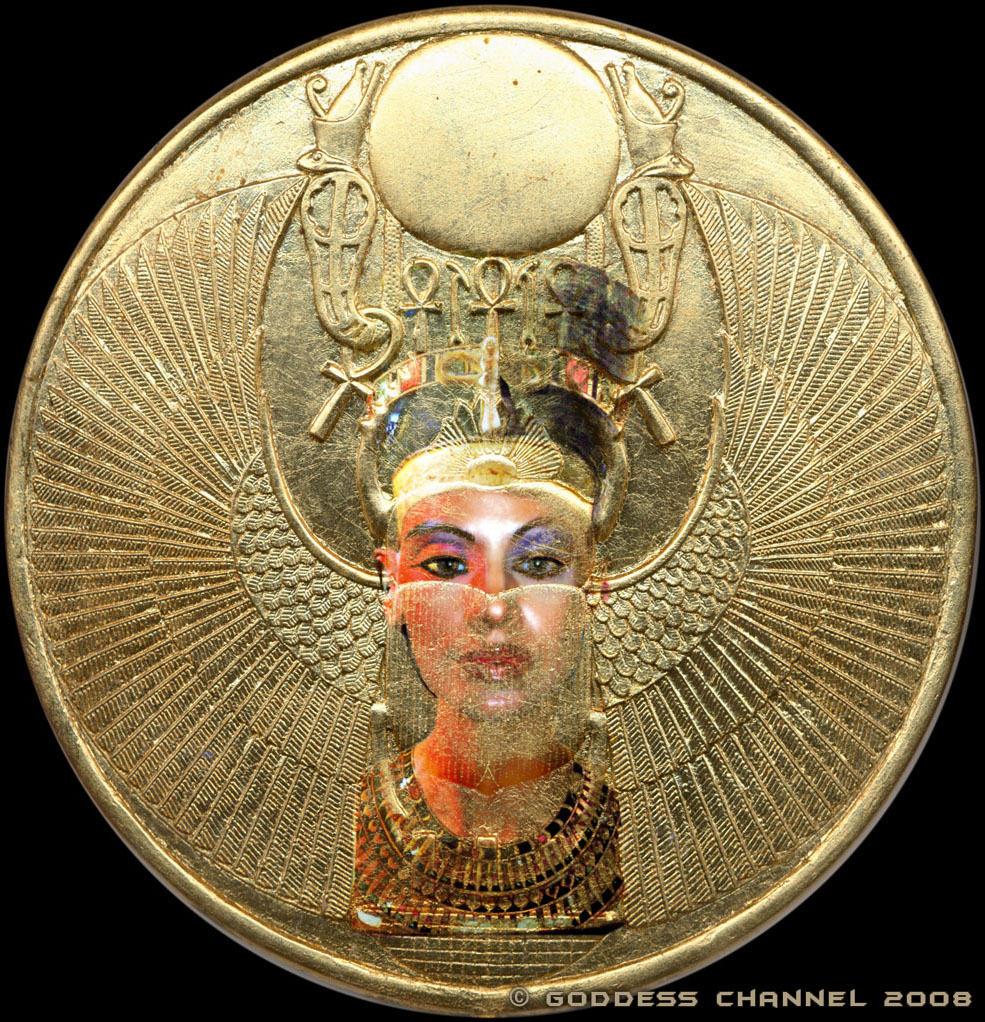 "Head of Nefertiti" by Penny Slinger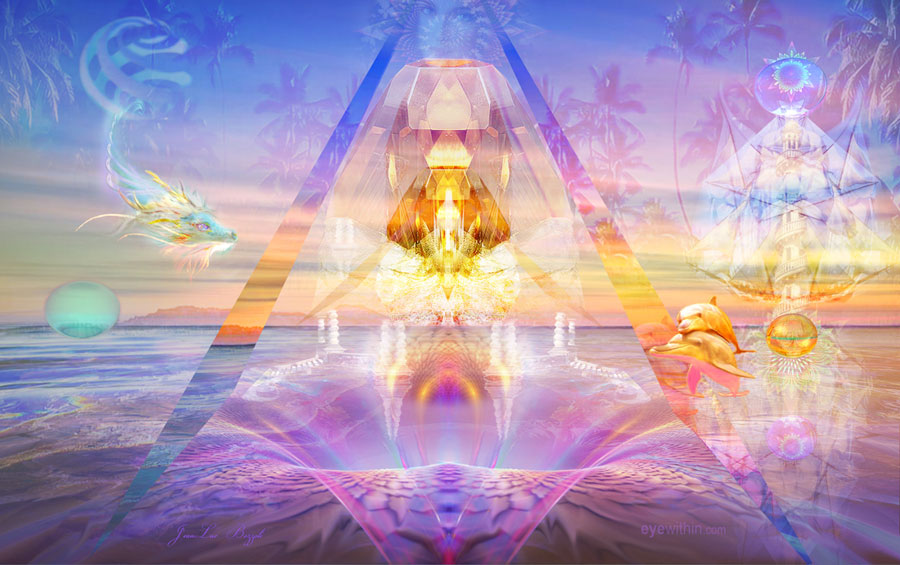 Kindness is in our power, even when fondness is not.
ARTAINMENT: THE METACUBE : A DIVINE MYSTICAL REVELATION
ARTAINMENT THE ALL IS IN THE ALL
ARTAINMENT: UNIVERSAL MIND MEDITATION
YOUR EMERGENCE FROM THE CHRYSALIS ~ ARCHANGEL GABRIEL VIA SHANTA GABRIEL SEPTE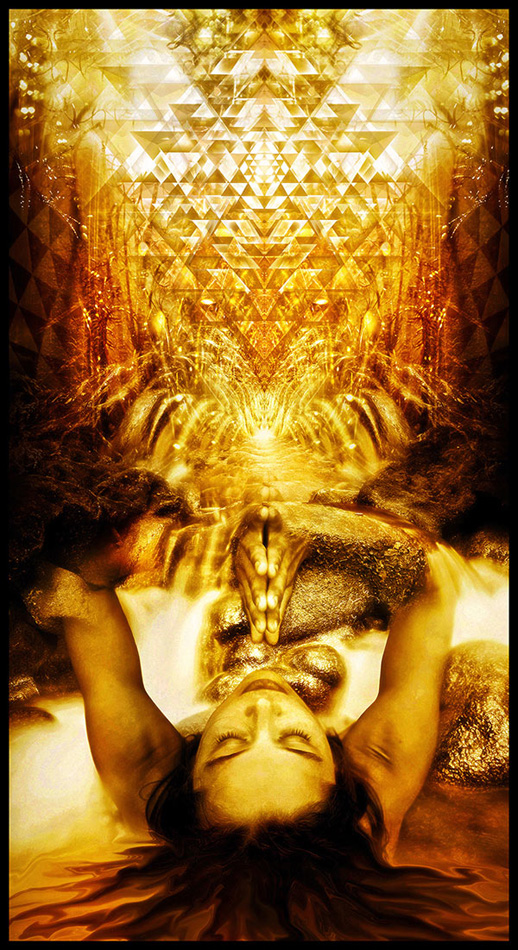 "Fountain of Boundless Love"
by Jalai Lama
© Jalai Lama
Kindness is the language which the deaf can hear
and the blind can see.
~Mark Twain~
The Tsunami of Luminous Light and the Return of the Divine Masculine Frequency
– How SEPT WAVE X WILL AFFECT YOU GREAT INFO!!
Cosmic Impact, Assimilation and Integration---The Arcturians ***

ARCHANGEL MICHAEL ~ COSMIC WAVE 9-7-15 Galactic Federation of Light
LORD ASHTAR – The End of the Beginning! Ascension Of Humanity Is Imminent!

Treat everyone with politeness,
even those who are rude to you ~
not because they are nice,
but because you are.
~Author Unknown~
Jesus: You Are Living In A Wondrous Age of Illusion

SUPERB DISSERTATION G.A. Davidson : Transfiguration Of Our World
SUPERB MESSAGE: MEREDITH MURPHY: RETURING TO WHOLENESS

Amazing Proof That a Creator Exists Owen K Waters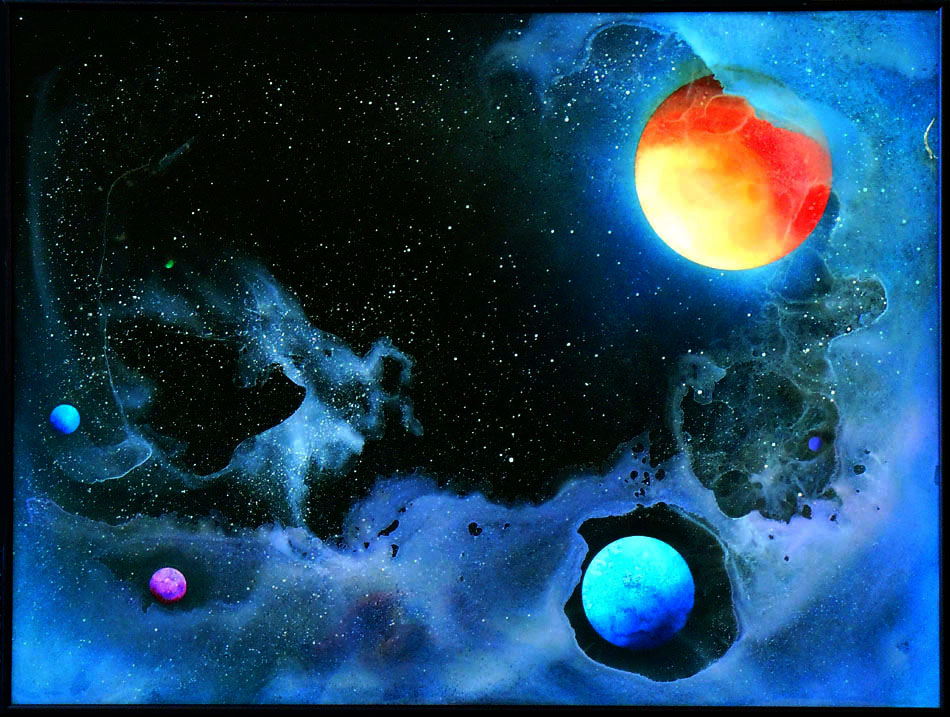 "Cosmic Unicorn " David Archer
Carry a heart that never hates.
Carry a smile that never fades.
Carry a touch that never hurts.
~Author Unknown ~

JUDY SATORI: MESSAGES FROM THE STAR NATIONS VIMEO: MAGICAL MOVING MANDALAS
THE UNIVERSE IS CONSCIOUS CREATION
Tree Hugging Now Scientifically
VIMEO: SPIRIT HEALING CHANTS AND PRAYERS


VIMEO: MAGICAL MOVING MANDALAS

ARTAINMENT: THE METACUBE : A DIVINE MYSTICAL REVELATION
ARTAINMENT THE ALL IS IN THE ALL
ARTAINMENT: UNIVERSAL MIND MEDITATION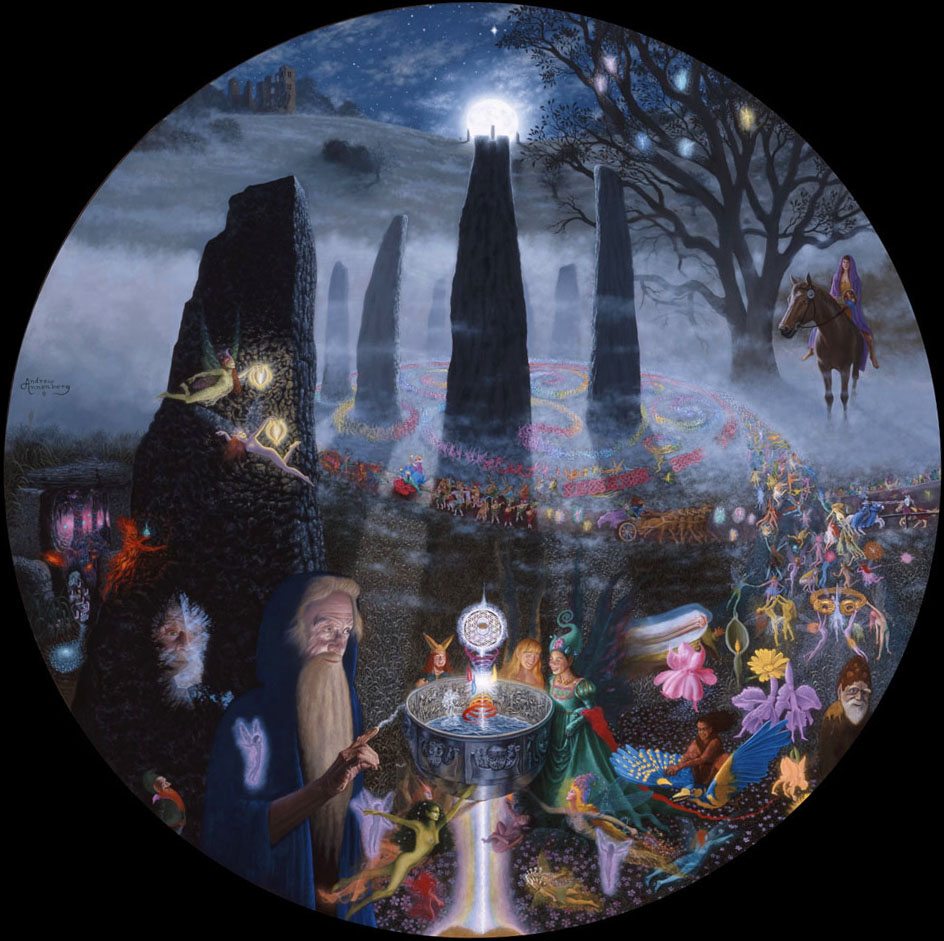 JOHN PITRE INSPIRING VIDEO ART

JOHN PITRE VISIONARY ARTIST GALLERY
MORE GREAT MUSIC FROM THE LIGHT PARTY
Today I bent the truth to be kind, and I have no regret,
for I am far surer of what is kind than I am of what is true.
~Robert Brault * Rainbow Bird
YOU ARE THE DIAMOND ***

Steve McDonald - "Sons of Somerled"

Moody Blues - Your Wildest Dreams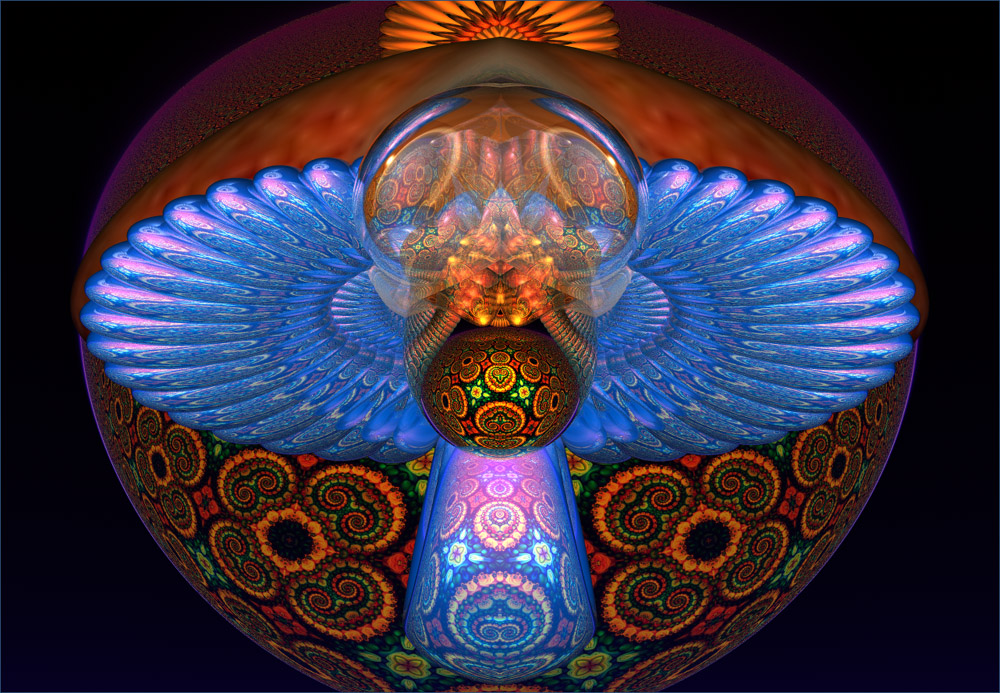 "Totem of AMMA"
Sandy Stevenson: UNCONDITIONAL LOVE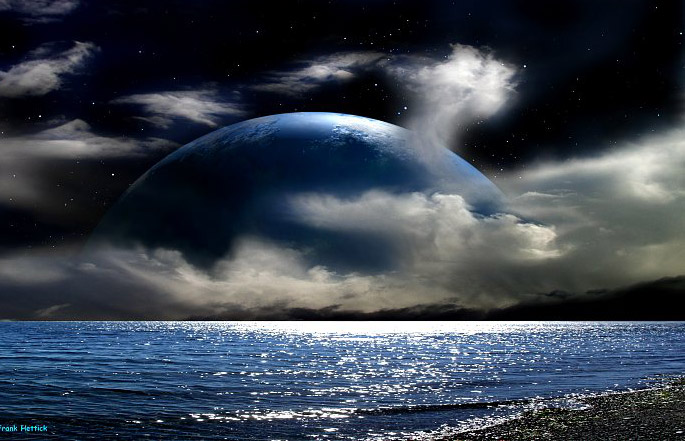 "Sister in the Clouds"
by Frank Hettick
© Frank Hettick
Commentary by the artist:
"'Sister' is one of my earlier pieces that I just had to paint – it is a 'dreamy' kind of fantasy piece that lends piece and tranquility to the viewer – but as an astronomical art piece it falls a bit short of being 'scientifically correct'! The foreground sea would have much higher and rougher waves due to the 'sister' planet either being very close or very large, and thus exerting a much greater tidal effect, due to its' large mass, than what we see in this piece!"
Saint Germain: Your True Colors Channeled by Dr. Kathryn May


26 Native American Traditional Code Of Ethics

ARTAINMENT: FREEDOM STEVE MCDONALD

A PROFOUND OPPORTUNITY! ACTIVATION Of Your Divine DNA NOW
Elohim ~ Immersion into NoTime

12 Angelic Humans join as a group soul, just as the 12 complete notes of one octave, to unite in harmony and praise the Supreme Source of their collective creation. Eternal Wisdom reveals to us that all things are bridged into Creation by the geometry known as the 'Golden Mean Spiral.' Hidden within its mysteries and infinite beginningless form are the keys to consciousness itself.
"Synergenesis" — Full Description
'Synergenesis' expresses the glorious Collective Ascension of our Spirit back into the Infinite Godhead. The Geometry of Souls reveals here the perfect symmetry of God's Design. And like the souls in this painting, we may trace the spiral backward and forward to the Mysterious Endless Source. Similar in design and expression is the 'phi ratio' found in the successive proportions of the helix of light between each couple as it weaves its way tighter and smaller toward the One. A common expression of the 'phi ratio' is found in the proportions within our own body, measured as the distance between each joint in relation to eachother. Ancient philosophers regarded this numerical relation (which rounds to 1.618) as the most holy of holies.
The True Tantra of the Soul is the Beloved Relationship with God, which unites us with the Supreme Godself Within. Every relationship has this as its sacred seed, for it is the union of the dual into One. The culmination of this Divinity in the human realms is the 'Sacred Marriage'. Man and woman, as the embodiment of the Divine Masculine and Divine Feminine principles, is consecrated in the Holy Chalice of Love. This outer joining again points us to the Sacred Marriage that must be found within, between our own masculine and feminine aspects, in order for us to ascend and gain mastery of our form. Sometimes referred to as 'Twin Flames' or 'Twin Rays' or simply 'Soulmates', the geometry of soul between these two is sourced from the same original Soul Essence. Through lifetimes, two souls may have a destiny and 'Soul Contract' to work with one another and ultimately complete each other's ascension process back into unity consciousness. These two souls are also part of a grander design, a 'collective group soul' composed of 12, which comprise an 'Oversoul', of which then 12 Oversouls comprise yet another hierarchy of Consciousness (12 x 12 = 144), and so on… Whether sparking the inherent desire of fulfillment with another or reminding one of the Sacred Alchemical Marriage Within, this painting was born from the same Ancient Tantric Wisdom – the path that leads home to God – the Beloved.
Blossom Goodchild. Direct Voice channel for The Federation Of Light.

"Dragon Wave" - The Wave of Change
by Jean-Luc Bozzoli
Treat everyone with politeness,
even those who are rude to you ~
not because they are nice,
but because you are.
~Author Unknown~
ANDROMEDA GALAXY: YOUR COMMUNICATION WITH THE SOURCE**
THE LIGHTNING CRYTAL PYRAMID OF METATRON

METATRON: THE LIGHT INCUBATION CHAMBER Archangel Metatron: The Magnification Of The Soul
MAGNIFICENT VIMEO ARTAINMENT VIDEOS
Our species is in the beginning stages of a total mutation and evolutionary leap from Homo Sapiens to Homo Divinicus, or 'The Divine Human.' This is a shift from the egoic, subconscious, personal self to the non-egoic, co-creative, divine Essential Self and is within each of us now as members of this cross-over generation to become fully human and fully divine, recognizing this not as a dichotomy but as the crescendoing spiral of consciousness in form. This is the ultimate goal of the incarnational process, as we each emanate out from Source into a Soul Essence, and then bring Soul into the very heart of matter to become self-aware of our God-nature and awaken from within the Creator's Dream as Individualized Immortal reflections of Itself.

Each being here represents one of the main root races, as well as one color of the rainbow. Below them is the region of the earth their race is rooted from (beginning at top-center moving clockwise: Europe, North America, India, South America, Africa, and Asia). Each being is held in polar balance with its masculine or feminine counterpart across the circle. Three generations are also embodied within the group – a pair of younger beings, middle age adults, and elders (within the womans' cycle – maiden, mother, and crone).
Earth stewardship, enlightened service, God-focused awareness and recognition of global unity are the hallmarks of the Divine Human. In empty presence, we become channels for the Light and the Will of the Divine to inseminate into the planetary membrane for the fulfillment of the evolutionary plan of our local home here. As we expand in compassion and consciousness, we graduate from the Genetic Mind of the planet into the universal and cosmic planes of existence, eventually merging with the Supreme Intelligence of Source and become co-creators of not only our own reality, but sacred architects birthing blueprints for new dimensions and spheres of consciousness within the playground of the material universe. These 6 beings are entirely linked into the Motherboard of Creation and surrender their personal identity to the Quantum Organizing Intelligence that pulses from the center of the Black Hole/White Hole, the Alpha and Omega of Love.
ENERGY, VIBRATION AND CONSCIOUSNESS

TIMELY INSPIRED SPIRITUAL MESSAGES

NATALIE GLASSON **