For more L&Light News Visit Here
Love & Light Newsletter Part 2
Love Without End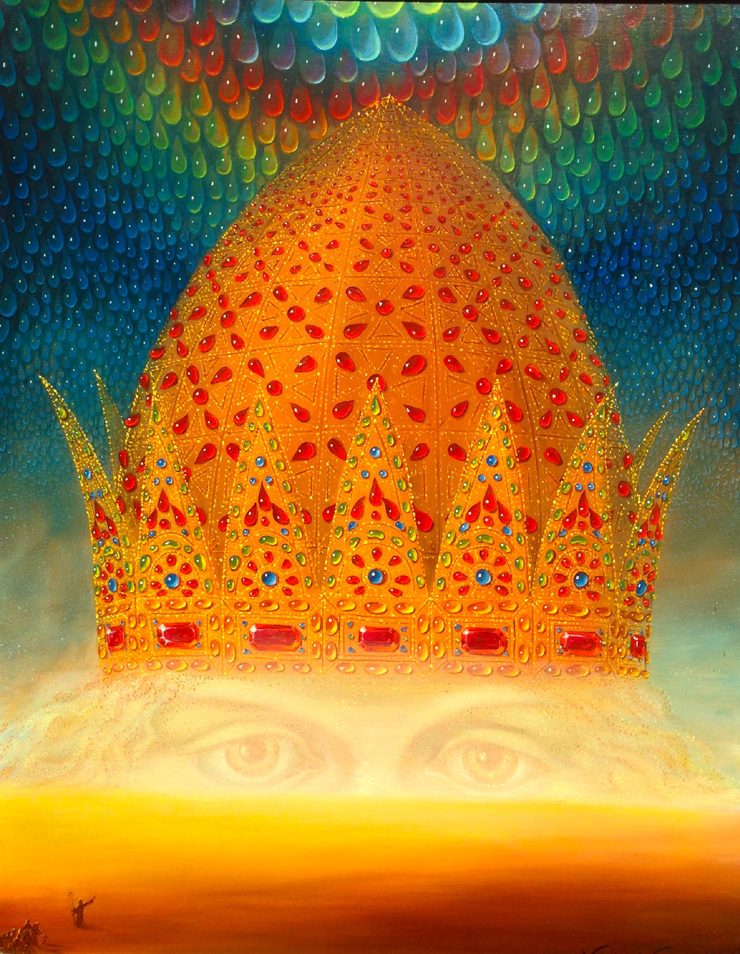 "The Crown "
byVosla Vaio

A beautiful Wave of Change
From http://eyewithin.com/


Anthem Jonathan Livingston Seagull -

PROFOUND OFFERING! TRANSMUTING HATRED IN THE MASS CONSCIOUSNESS

TO LEARN MORE VISIT : THE CHILDREN OF THE SUN FOUNDATION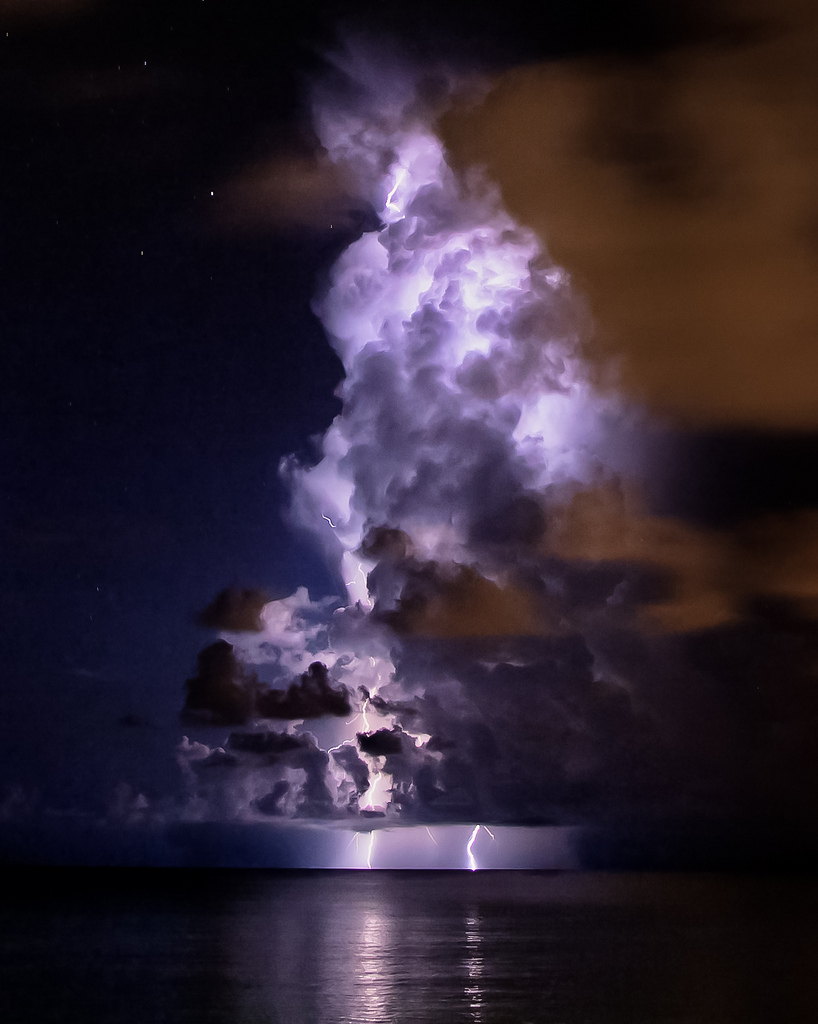 Integrating the Cosmic Light Codes of Awakening
with the 8 8 Gateway
August 2017 the Great Leo Eclipse
The Emerald Gateway Lion's Gate into the Eclipse,
August Gateway, Massive Activation of the Crystalline Grid
Crystal Flight/ Spiral Ascension
Christ Light Expansion Meditation
QUAN YIN: POWERING UP THE PLANET IN ENLIGHTENED SUPPORT

TO LEARN MORE VISIT QUAN YIN CENTER
To Learn More About Quan Yin Click on Painting
SHAWN GALLAWAY - I CHOOSE LOVE

KEEP LOVING: A Universal Love Song

Love Peace and Wisdom ~ Bliss ***


ARTAINMENT: DREAM OF THE HEART

FANTASTIC ANIMATION:THE INVENTION OF DUALITY
AN ARTISTIC ASCENSION ANIMATION....THE SOUND OF GRATITUDE***


GRATEFUL: A Love Song to the World ***
Robby Donaghey: Fantastic Spiritual Artist!!
Gaia's Love , 2000
Christ Light Expansion Meditation 25 Minutes
OUR GOD-SELF: I AM UN-THOUGHT REALITY
The Artainment Experience****
The Movie The Da Vinci Code A Qabalistic Rosicrucian Perspective
YANNI AT THE TAJ MAHAL FANTASTIC PERFORMANCE
MOODY BLUES LAND OF MAKE BELIEVE
The Violet Flame Ascended Earth****
ST. GERMAIN

POWERFUL VIOLET FLAME INVOCATION***
---
ARTAINMENT THE EVOLUTION OF CONSCIOUSNESS
ARTAINMENT : All Ready The One

ARTAINMENT: PACHELBELL: THE CANON IN D

Lakota - The Star People A Message For All Of Humanity

OUR GOD-SELF: I AM UN-THOUGHT REALITY
JOHN PITRE : REMARKABLE INSPIRATIONALASCENSION ART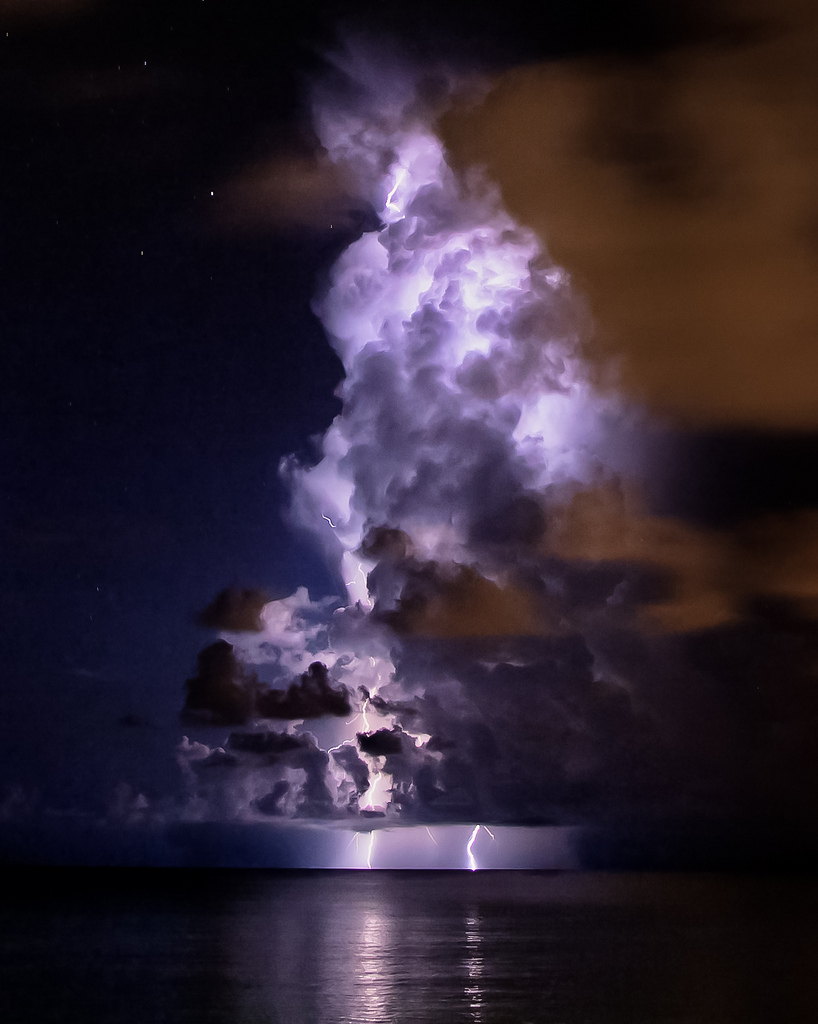 ARTAINMENT THE EVOLUTION OF CONSCIOUSNESS
ARTAINMENT : All Ready The One ***
This is a Powerful Supraliminal Affirmation and Invocations Program
whose
foundation is
based on spiritual principles as elucidated in the Science of Mind teachings. Simply stated the universe supports what you believe to be true, becomes true for you. It Believes As You Believe to be true... by watching and absorbing this program one can expect a profound transformation
of one's consciousness and world, enjoy!!!
THE SCIENCE OF MIND
...
EXCELLENT EMPOWERING MESSAGES


THE PERFECT HOLYDAY GIFT
An Inspiring Artainment Musical/Video Program Designed To "Inspire, Delight, Heal And Enlighten"
This uniquely beautiful, transcendental program, artistically integrates some of the most sublime and exhilarating religious, spiritual and joyous music of all time with pristine computer graphics, sacred geometries and natural imagery. Through advanced computer editing and a deep sensitivity to the profoundly beautiful musical score one is initiated into the world of truth, beauty, goodness, love and oneness. This is a universal program for a universal audience and is rated FE...For Everybody ... Enjoy! Happy Holydays!!
Produced and Directed
Founder The LIGHTPARTY.Com
Artainment.com
415-381-4061


PRESS TO ENLARGE




PLUS
AN INSPIRING POWERFUL MUSICAL ODYSSEY
Click Onto to this Music while watching this Animation!! Letting Go Into Bliss
Kindness is the language which the deaf can hear
and the blind can see.
~Mark Twain~
Torus Merkaba Meditation Sacred Geometry
The Extraterrestrials Co-Create Our Future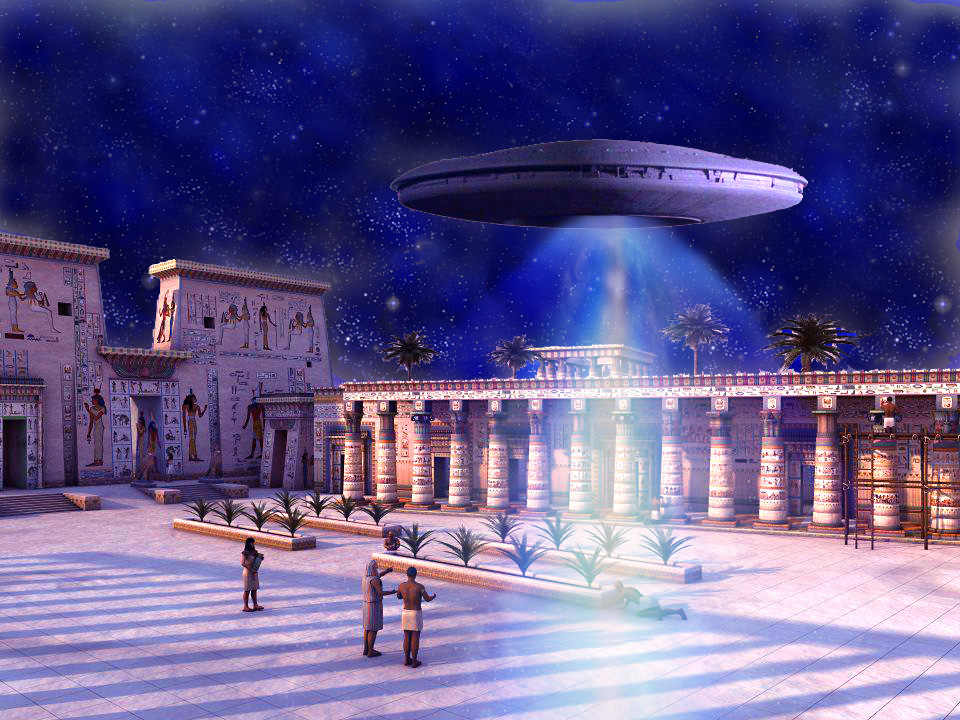 DIANE ARTISTRY WONDERFUL INSPIRING ART
VISIONARY ARTIST CATHERINE ANDREWS
ARTAINMENT: A CELTIC CELEBRATION
LATEST ARTAINMENT MUSIC: BACH IS BACK
ARTAINMENT : THE NEXT STEP IN ENTERTAINMENT
The Truth of Mary Magdalene's Journey by Mary Magdalene and Natalie Glasson
Powerful Timely Spiritual Message From The Arcturians
Jeff Carreira : Love, Healing and The Journey Home
Micheal Newton: Journey of Souls: Case Studies of Life Between Lives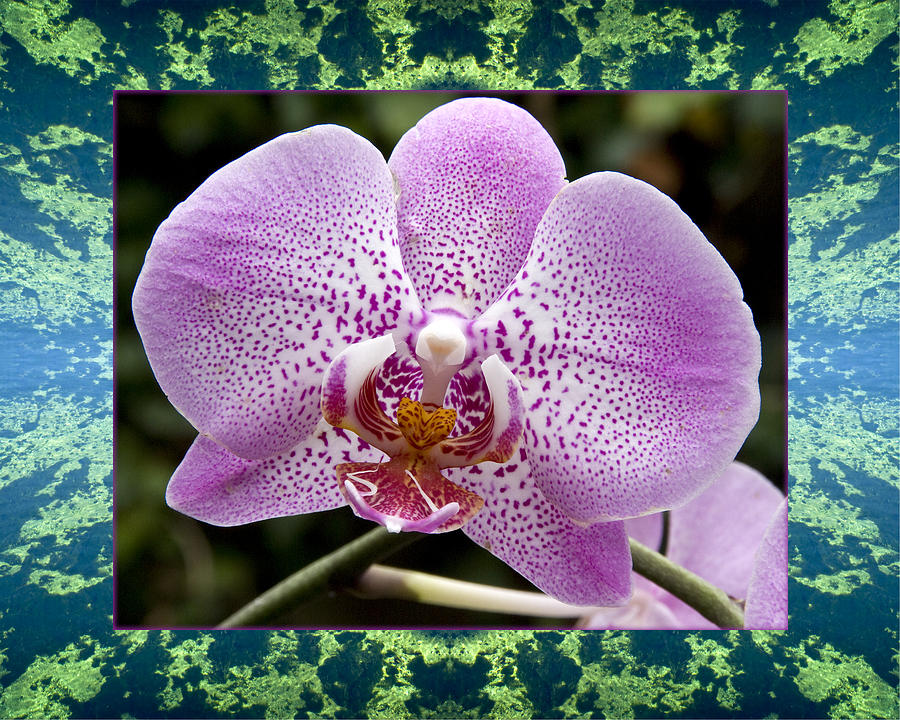 Pure Love Activation from Mary Magdalene Youtube
AROLINA OCEANA RYAN Message to Lightworkers – Aug 5, 2016
ARTIST: ENDRE BALOGH
Love Without End - Jesus Speaks on prophecy
Glenda Green

"A powerful change of heart, especially when it is experienced by many, can alter all former predictions. When I walked on the Earth two thousand years ago, the existing conditions were such that a great cataclysm could reasonably be predicted to happen within the following five hundred years. However, that did not occur."

He smiled and radiated pleasure, and a few minutes passed before He continued. "Why do you think it didn't happen?"

Instantly, His broad smile was reflected upon my own countenance, as a sense of elation enhanced my inner certainty. "Because a whole lot of hearts changed after you were here!"

He smiled. "There was a time, two to five hundred years after that when there should have been another great cataclysm. Again, it did not happen. As long as hearts are changing, external predictions are subject to continual revision.

"The major forces which invest in prophecy are the forces of structure. Structure requires predictable momentum. Structure invests in prophecy in order to hold itself in place and to keep from being changed. Such prophecy can range from probability analysis, to yearly planning, all the way to long-range investments. You see, prophecy is not merely an esoteric perception. It is also a reality-based observation and a bridge to predictable living. The art and science of prophecy can be abused, however, if it focuses upon emotional and spiritual content designed to penetrate the heart and solicit the heart's support for matters that are only temporal. Structure invests heavily in keeping the hearts of men from changing so that prophecies will not be undone. The heart is your true source of prophecy, for it commands the point where the internal and the external are one. It is a far more accurate diagnostic tool than anything the external can provide. All you have to do is enter your he art in order to know your future. The Sacred Heart and its seven layers of higher intelligence will tell you everything you need to know about how your life is unfolding."

I hesitated for a moment before asking my next question. My sense of reservation disappeared, however, when the corners of His mouth curled a bit and His eyes beckoned me to speak. "If prophecy is simply a reflection of temporal possibilities which can fade or crumble behind the greater power of the Heart's truth, then could you reveal to me the continuing validity of the Book of Revelations?"

"The Book of Revelations is a great deal more than a book of prophecy. It is a timeless revelation about the soul's fulfillment in its return to the Father, along with the perilous demise of all that is false as that alternate potential falls away in the light of truth. This book is not subject to the normal pitfalls of prophecy because it does not center its meanings around the temporal probabilities of life, nor is that the intent of its message. This sacred document has been greatly misunderstood to be an unfolding drama of external events. Certainly a profound transmutation of the human soul would be impossible without correlations and manifestations within outer forms of reality. Therefore some physical phenomena will accompany the drama, especially considering that the very elements which fall to dust will be the structures of worldly dominance.

"Man cannot realize his sonship with the Father until first he has released all that was created through unconsciousness and disconnection. False identities, false meanings, and unworthy structures will fall away as the soul is empowered to manifest its true covenant. This is a glorious event to be approached in love rather than fear. Many hearts are changing today before the moment of critical mass and as hearts change toward love, so too will external consequences be reduced. What is to unfold is crucial and inevitable to the destiny of man. No one is exempt. However, there is a choice in how one receives the unfoldment. Those who approach it with love will find it the ultimate bridge to fulfillment."

There is a great deal of concern among many people today about impending cataclysmic events foretold by prophecy. It is rather amazing to think that in His presence, when I could have asked so much, my attention was never directed toward the ominous or to the thought of possible disaster. As He completed the above-mentioned thought, however, I made the one and
only inquiry in all our conversations about the possibility of impending catastrophe. His answer was firm, positive, and contained no fear.

"The structures which dominate the lives of man today were all created in a state of disconnection and unconsciousness. The powerful momentum of these structures carries with it the seed of continuing oppression. In order to survive, such creations must suppress the soul of man and perpetuate his enslavement to them. As the time of man's fulfillment arrives, there will be a simultaneous collapse and retaliation of that which wishes to survive against the good of man. This exposure will, nevertheless, assist in the elevation of man's consciousness and bring about a new era of brotherhood on Earth where structures are reestablished from a state of consciousness and connection with Divine Order."

I then inquired, "Will there be great suffering?"

"Suffering is never the will of the Father, although none will be exempt from the experience. Many will feel little suffering except for the compassion extended to those who do experience pain and sorrow. At the other extreme there will be many others who are so attached to that which must fall that there will be no reprieve from their agony. Even this is a blessing, that lives full of anguish may bleed the venom and thereby have a chance to heal. How the event is experienced will be due in large part to individual choice, and also to the accumulated necessity of fulfilling choices made long ago. Regardless of how each individual receives the impact of change, it remains enduringly true that all mankind will be blessed with the results of that human transfiguration."

Until the day that such a complete transformation of human potential arrives, there are many bridges which may convey our lives to higher levels of consciousness and ability. According to the Master, it is imperative that we seek always for higher ground because, "A problem can never be solved at the level of its creation and existence. Every problem has to be solved from at least one level of awareness or ability above it. One of the greatest mistakes mankind is making in regard to life's problems is to address them on the level which caused them to occur and supports their persistence. This leads only to struggle, fighting, and perpetual frustration.

"To solve a problem it is first necessary to view it from a higher level. This is especially easy to observe in the area of physical healing. A physician or any medical facility can only arrest an illness, keep it from progressing, or reduce infection, thus providing conditions in which healing may occur. The actuality of healing is always a miracle that happens on a higher level through the restoration of wholeness. No matter what the problem, healing always comes from a higher level."

Kindness is in our power, even when fondness is not.

Carry a heart that never hates.
Carry a smile that never fades. Carry a touch that never hurts.

Pure Love Activation from Mary Magdalene Youtube
The Truth of Mary Magdalene's Journey by Mary Magdalene and Natalie Glasson
NEPTUNE'S KEEPER
Kurt C. Burmann ARTIST
Archangel Michael, The Final Phase of Human 5D Ascension
Violet Flame Earth Ascending Invocation
Artainment: A New Day (Ernesto Cortazar)
ARCHTURIAN SUNBIRD..Artainment
ARTAINMENT: A CELTIC CELEBRATION
Grownups know that little things matter
and that relationships are based on respect and reciprocity.