Experience Great Music/MusicVideos
From Da Vid Raphael MD and The Peace, Love and Light Party
10,000 Singing Beethoven's Ode To Joy - Awe Inspiring
ARTAINMENT: YANNI AT THE TAJ MAHAL..
Lakota - The Star People * A Message For All Of Humanity


CLASSICAL BAROQUE MUSIC PRICELESS!

Artainment is new art form which is both evolutionary and revolutionary in that it serves to actualize human potential through the masterful synergy and synchronization of sacred mandalic art, sacred geometries, exquisite natural imagery and beautiful music. To Learn More Pls Visit ARTAINMENT.com
ARTAINMENT: AN ADVANCED ASCENSION ACCELERATION EXPERIENCE
HU: Experience the Sound of Soul The Sound Behind All Sound

FABULOUS SOUND HEALING SOURCE VIBRATIONS

STATE OF THE ART: SOUND HEALING VIDEOS

Hildegard von Bingen - Voices of Angels - Voices of Ascension

369hz Pure Healing Tone. Of Universal Compassion
ARTAINMENT: MUSIC
DESIGNED TO " INSPIRE,DELIGHT, HEAL AND ENLIGHTEN "
ARTAINMENT: STEVE MCDONALD "LEGEND"
S
COMPREHENSIVE LIST OF " NEW AGE " MUSICIANS

ARTAINMENT: THE BEST OF DEUTER...


TRANSFORMING DARKNESS INTO LIGHT


ARTAINMENT: TIM JANIS PROFOUNDLY BEAUTIFUL MUSIC VIDEOS


AN INSPIRING POWERFUL MUSICAL ODYSSEY

MORE GREAT ARTAINMENT MUSIC

HUNAB KU COSMIC TRANSMISSIONS FROM THE GALACTIC CENTER

Cosmic Hum - Healingsounds.com
ARTAINMENT: A TOTAL SOUND IMMERSION EXPERIENCE
ARTAINMENT: ASTARIUS PROFOUND SPIRITUAL DECREES/INVOCATIONS
2012 Artainment Activations and Affirmation Program*
TANGERINE DREAM- LOVE ON A REAL TRAIN
ARTAINMENT: AN ASCENSION EXPERIENCE

ARTAINMENT: PROFOUND DNA ACTIVATIONS: DR. ANGELA BARNETT
A Magical Mystical Musical Odyssey
A JOYOUS INDIGENOUS MUSICAL CELEBRATION
Forgiveness Day Celebration CD
Celebrate the New Age of Earth
Close Encounters of the 5th Kind Soundtrack
ARTAINMENT: AN ASCENSION EXPERIENCE
Mother Earth's Lullaby / Earth Ascending

ECSTASY MUSIC

ARTAINMENT: CELTIC HARP CONCERTO
The Eagle and The Condor - Music by Sukay


Gift for You #6

Track 1
Track 2
Track 3
Track 4
Track 5
Track 6
Track 7
Track 8
Track 9


CELEBRATE
Track 1 TREES OF GOLD
Track 2 WONDERFUL LAND
Track 3 PARAQUAN HARP MUSIC
Track 4 MARIACHI MAGNIFICO
Track 5 WE ARE ONE
Track 6 ALLELLUA
Track 7 COYOTE DANCE
Track 8 AMEN
Track 9 ODE TO FREEDOM
Track 10 ISLE OF SKYE
Track 11 ANGELS OF COMFORT
Track 12 EXALTATION
Track 13 CELEBRATION
Track 14 WATERWHEEL
Track 15 APSARAS
Track 16 ETERNAL OM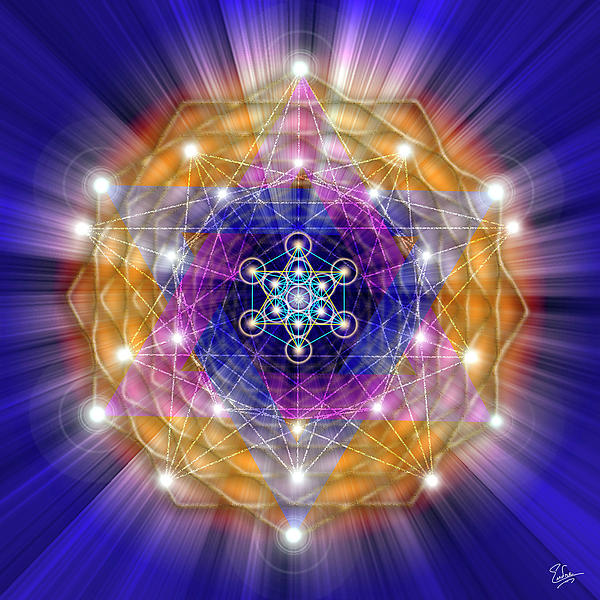 A Celebration of Oneness
Already the One
I Am
Alleluiah
We are One In Infinite Sun

Bring Forth Your Highest Vision
Paraguayan Harp Music

Coffee Song & Mariachi
Apsaras
Iolani & Isaiah
www.SanctuaryOfIllumination.com
Chants to the Beloved I AM
Independence Day Song for 2019-2020

Goddess Medley


A Musical Initiation

Track 1
Track 2
Track 3
Track 4
Track 5
Track 6
Track 7
Track 8
Track 9
Track 10
Track 11


Constance Demby
Novus Magnificat - Through The Stargate
Part 1 edit
Part 2
I Set Myself Free
Mariachi Magnifico
Track 1
Track 2

Michael Stearns
Planetary Unfolding
In The Beginning...
Toto I've A Feeling We're Not In Kansas Anymore
Wherever Two Or More Are Gathered...
Life In The Gravity Well
As The Earth Kissed The Moon
Something's Moving
Peace *

Eternal OM - Robert Slap
Golden Bowls - Karma Moffet
Timeless Sound - Iasos
Celebration - Suzanne Doucet
(all heard on one track)

Iasos
(Windows Media Player streams)
Angelic Music
The Angels of Comfort
Up Floats

Throne Realms

Patrick Bernard
Peace Love & Light
Atlantis Angelis II
Prayer
(A Multi-Cultural Journey of Spirit)

Prayer for Peace/Harachaman - Rebbe Soul
Lake of Exploits - Jai Uttal
Shaman - Lorellei/Singh Kaur
Kalamune - Musa Dieng Kala
Hanacpchap Cussicunin - Savae Vocal Ensemble
Praise to Tara - Nada Shakti
Hare Krshna Mama Mantra - Krshna Prem Das
Prayer for the Warriors - Sophia

Prayer for St. Francis - Lorellei/Singh Kaur
Prayer for the Ancient Trees - Dean Evenson
Green Tara Mantra - The Dali Lama

Hungarian Philharmonic Orchestra/Janos Ferencsik
Beethoven Pastoral Symphony #6

Bernstein in Berlin
Beethoven Symphony #9, Fourth Movement


Jonathan Goldman

Holy Harmony
Gnomusy
Etherality
Track 1
Track 2
Track 3
Track 4
Track 5
Track 7
Track 8
Track 10
Track 11
Track 12
Track 15

Bruce Becvar

Hymn For A New Age
At Last
In The Tall Grass
Song For Jenna
Take It To Heart
Victory

Track 1
Track 2

Track 3

Track 4
Track 5
Track 6
Track 7
Track 8
Track 9
Track 10
Track 11
Track 12
Track 13
Track 14
Track 15
Track 16
Track 17
Track 18
Track 19
Track 20
Track 21

MICHAEL GARRISON
" SUN RETURN"

Track 2
Track 3
Track 5
Track 7

Dance Free Forever
Track 1
Track 2
Track 3
Track 4
Track 5
Track 6
Track 7
Track 8
Track 9
Track 10
Anugama
Jay Scott Berry
Arrival
Ashra

77 Slightly Delayed
Deep Distance
Nightdust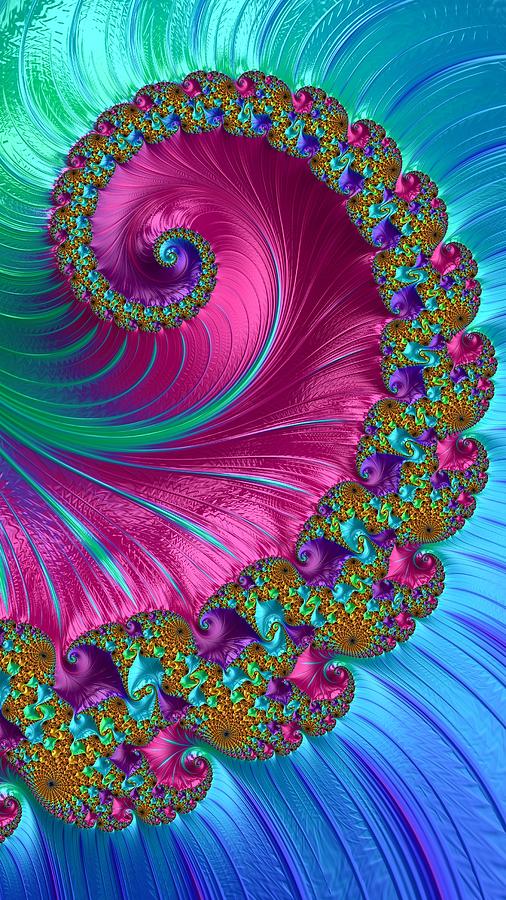 Ocean Of Tenderness

Sunrain Part 1
Sunrain Part 2

The Moody Blues

Track 1
Track 2
Track 3
Track 4
Track 5

Track 6
Track 7
Track 8
Track 9
Track 10
Track 11
Blue Jays

I Dreamed Last Night
Saved by the Music
Rainbow Heartsongs
Peace Prevails
Track 1
Track 2
Track 3
Track 4
Track 5
Track 6
Track 7
Track 8
Track 9
Track 10
Track 11
Track 12
Track 13
Track 14


Roberta Donnay
One World

Astarius
www.Astarius.com
DNA Ascension
Spirit Rap
DNA Ascension 1
DNA Ascension 3

Sally Oldfield
Water Barer
Track 6
Robert Gass
Sri Ram
Raphael
Music to Disappear In

Resurrection

Alleluia CD
Alleluia

Laraaji

Bring Forth
Day of Radiance
Track 1
Track 2
Track 3
Yanni
Tribute

Tomita
The Engulfed Cathedral
Apsaras
Track 2
Barry Flannagan
Ka Uluwehi O Ke Kai

Deuter
Sunlight Dancing
Wind in the Trees
Temple of Silence

Chuck Wild
Liquid Mind

Pamela Whitney
Spirit is Free


Sophia

www.SongHealer.com
Track 1
Track 2
Track 3
Track 4

Track 5
Track 6
Track 7
Track 8
Track 9
Track 10

Tarshito
http://www.homepages.better.net.au/tarshito/albums.html#sound


Kevin Wood
"Sacred"
http://www.ScenicListening.com
Exaltation
Twilight of Hope

Bill Foss
http://www.billfossworld.com/
Save the Planet
Om
Divine
I Am The Flame

Buddy Comfort
http://www.BuddyComfort.com

On This Lovely Day
Brother Sun, Sister Moon

Tajalli
Maganda
Inday Sayou
Madagascar
Tenagock

Suzanne Doucet
http://www.NewAgeMusic.com
Shasta
Brilliance

Shiva's Dance (with Christian Buehner)

Mike Oldfield

Wonderful Land
Arrival
Ascension
Hibernaculum
Celebrate! The Time of Peace is Now!
John Adorney
Trees of Gold
Track 1
Track 2
John Michael Talbot
The Painter

SarahDavis
http://PeaceOneDay.org
DreamOfPeace

Scott Huckabay
http://www.ScottHuckabay.com
Donna Delory
The Lover & The Beloved

JonathanShaw
Return Of The King Mix

Ashana
Ave Maria

Kim Jessing
In the Heart of America
Amy Grant
Sing Your Praise To The Lord

Cat Stevens
Morning Has Broken
Peace Train
Rubylove
The Wind

Georgia Kelly
Seapeace

The Art Of Ascension
The Power Of Our Thoughts (excerpt)

Loreena McKennitt
Greensleeves
The Lady Of Shalott

Michael Genest
Crystal Fantasy
Most Holy Trinosophia

Peter Davison

Ravi Shankar
Tana Mana

Sangit Om
Bamboo Moon

Sha-Na-Ra
Angel Dance
Hall Of Wisdom

Steve McDonald

Arcturian Sunbird
The Enchanted Harp

Tangerine Dream
Vyktoria Pratt Keating
Bliss
A Hundred Thousand Angels
James Asher
The Great Wheel
Morning Light
---
World Peace Song by Jim Fox
(In various languages)
---
More Great Music From the Light Party
---
ANDREA BOCELLI: GOD BLESS US EVERYONE
---
Resources for Great Music:
THE GLOBE INSTITUTE
Hearts Of Space
Etherean Music
Paul Armitage Music
ShaNaRa Music
Backroads Music
New World Music
SILVERLAKE MUSIC
Music Design
MICHAEL DIAMOND MUSIC
Real Music
Musical Starstreams
Karuna Music
Musical Heritage Society
Spirit Voyage
Eversound Music
New Earth Records
Water Course Media
OREADE MUSIC
Rich Heart Music
Steven Halpern/Inner Peace Music
ANISFORM - BEAUTIFUL AMBIENT MUSIC
PUTOMAYO WORLD MUSIC